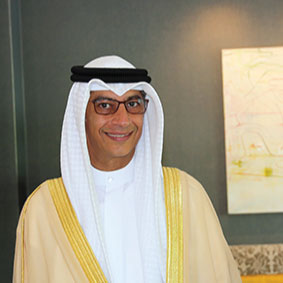 Dear visitor,
On behalf of the Embassy of the State of Kuwait to the Kingdom of Sweden, Kingdom of Denmark, Kingdom Of Norway and the Republic of Iceland, I wish you a warm welcome to our website.
The ambition of this website is to offer its visitors a wide range of information related to visiting and living in Kuwait, to trade and investment opportunities and facts about the State of Kuwait and its governmental institutions, as well as bilateral relations.
The solid and reliable relationship between the State of Kuwait and the Kingdom of Sweden (as well as the Embassy's countries of accreditation) demonstrate a good example of cooperation between its friendly peoples and countries, in order to promote our common interests that are based on the shared principles of international security and stability. 
It is a distinct honour for me to represent the State of Kuwait in this beautiful and diverse region with which my country enjoys a friendly and dynamic bilateral relationship and I shall exert every effort to further enhance and advance this relationship.
Thank you for your visit, and I hope that you will maintain your contact with the Embassy through this website. We truly welcome and value your views and comments through the Embassy's contact information here